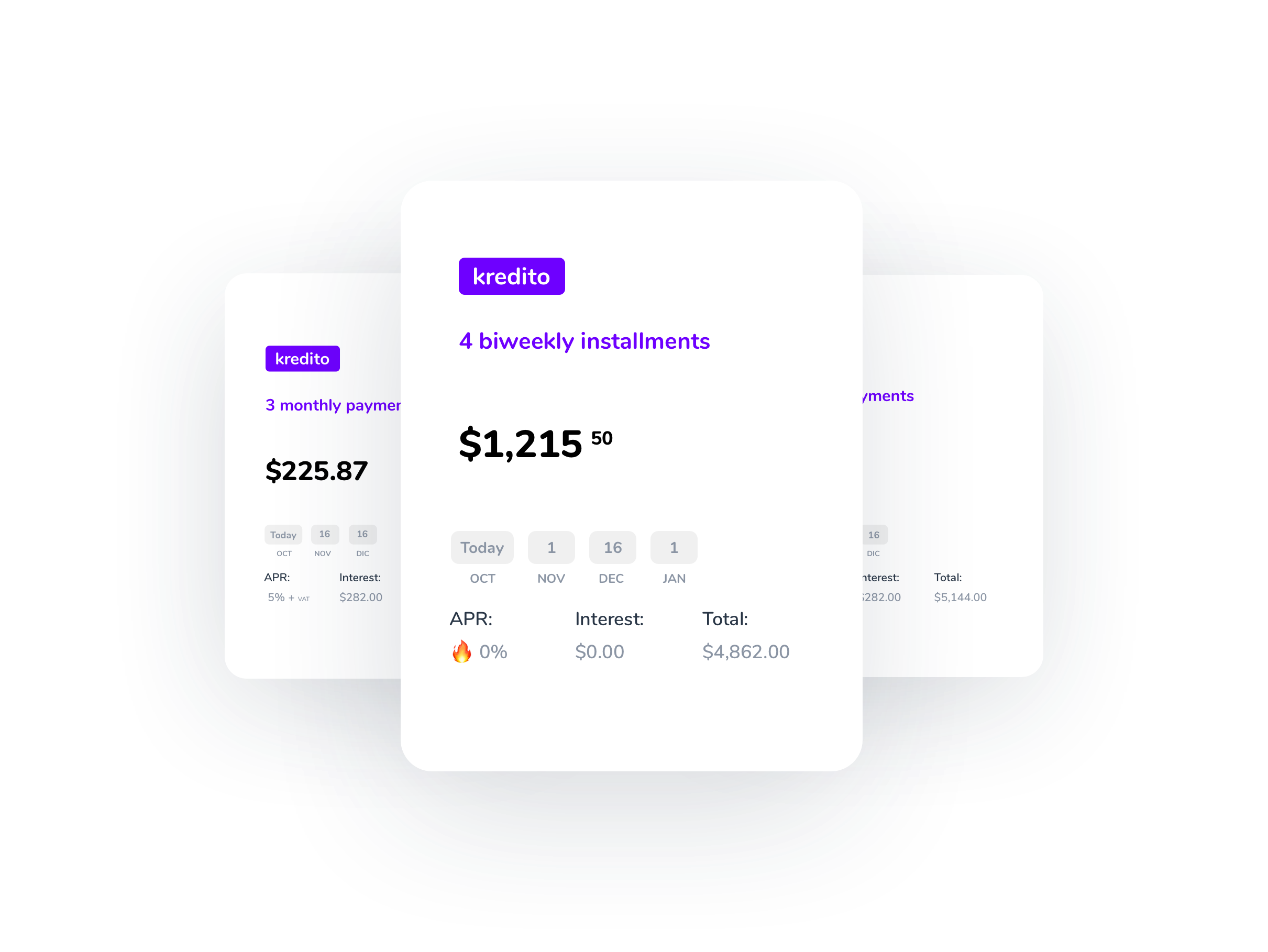 Give your customers the flexibility of choosing how and when to pay
Shoppers can divide the cost of their purchases using their debit or credit card. We take all the risk and your business receives the full payment upfront
Give your customers the flexibility of choosing how and when to pay
Shoppers can divide the cost of their purchases using their debit or credit card. We take all the risk and your business receives the full payment upfront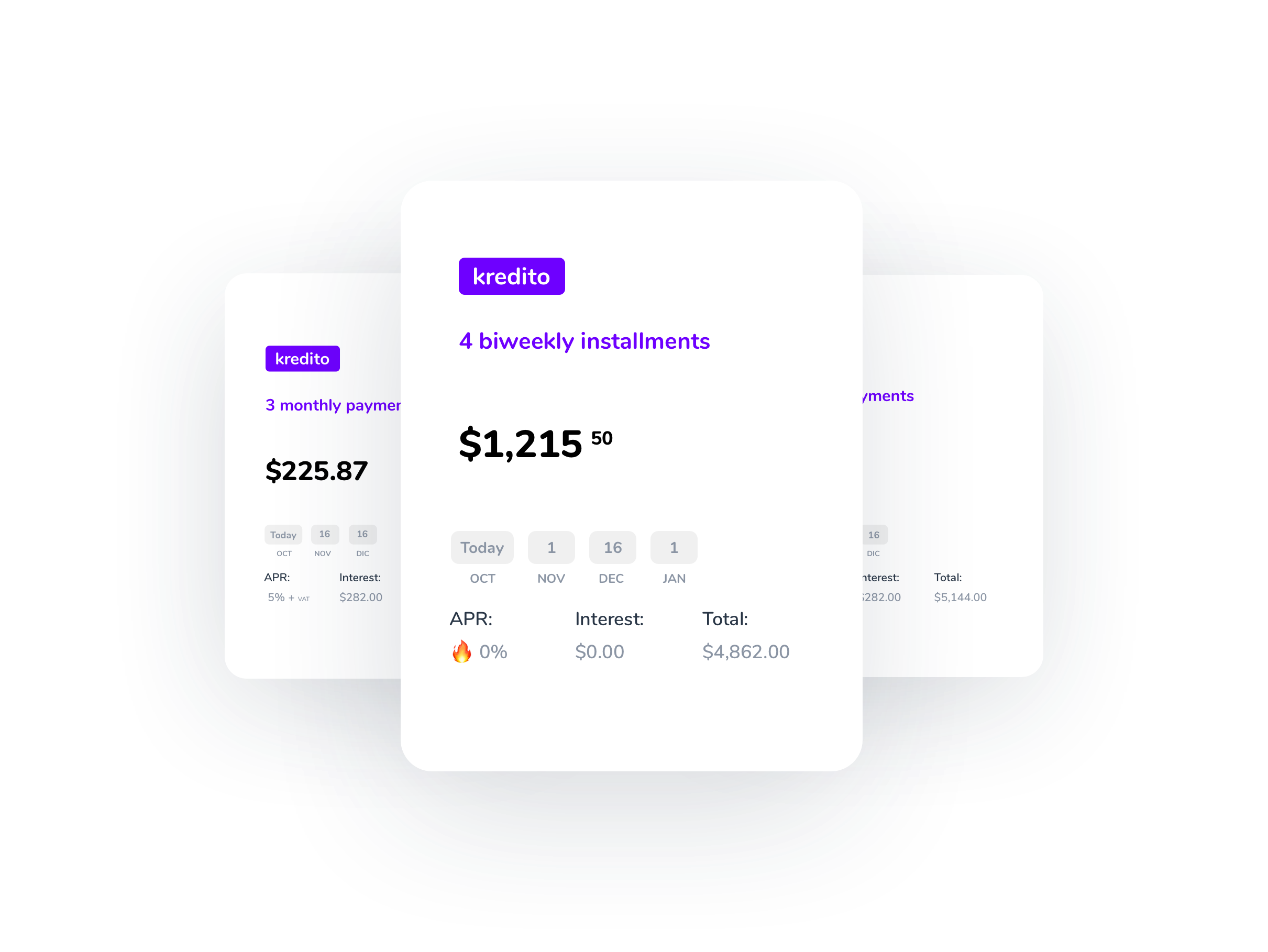 Why us?
No risks
We assume credit and fraud risk, so you can focus on running a successful business. You always get paid upfront and in full with any Kredito payment option
Boost your sales
We increase the average order value and improve your conversion rates. Your sales increase and so do your happy returning customers
Instant approval
We evaluate the customer directly on the checkout process and offer a financing decision at the moment. We don't ask them to upload documents
Payment links
Start easily by creating payment links from your phone. You're not required to have a website. Ideal for freelancers and merchants that sell through social networks or phisycal stores. Test our advantages before you integrate our solution into your development
Integrate our API or prebuilt solutions
Start using Kredito on your website or app. Our API is mounted on REST with resources that use URLs and the different HTTP methods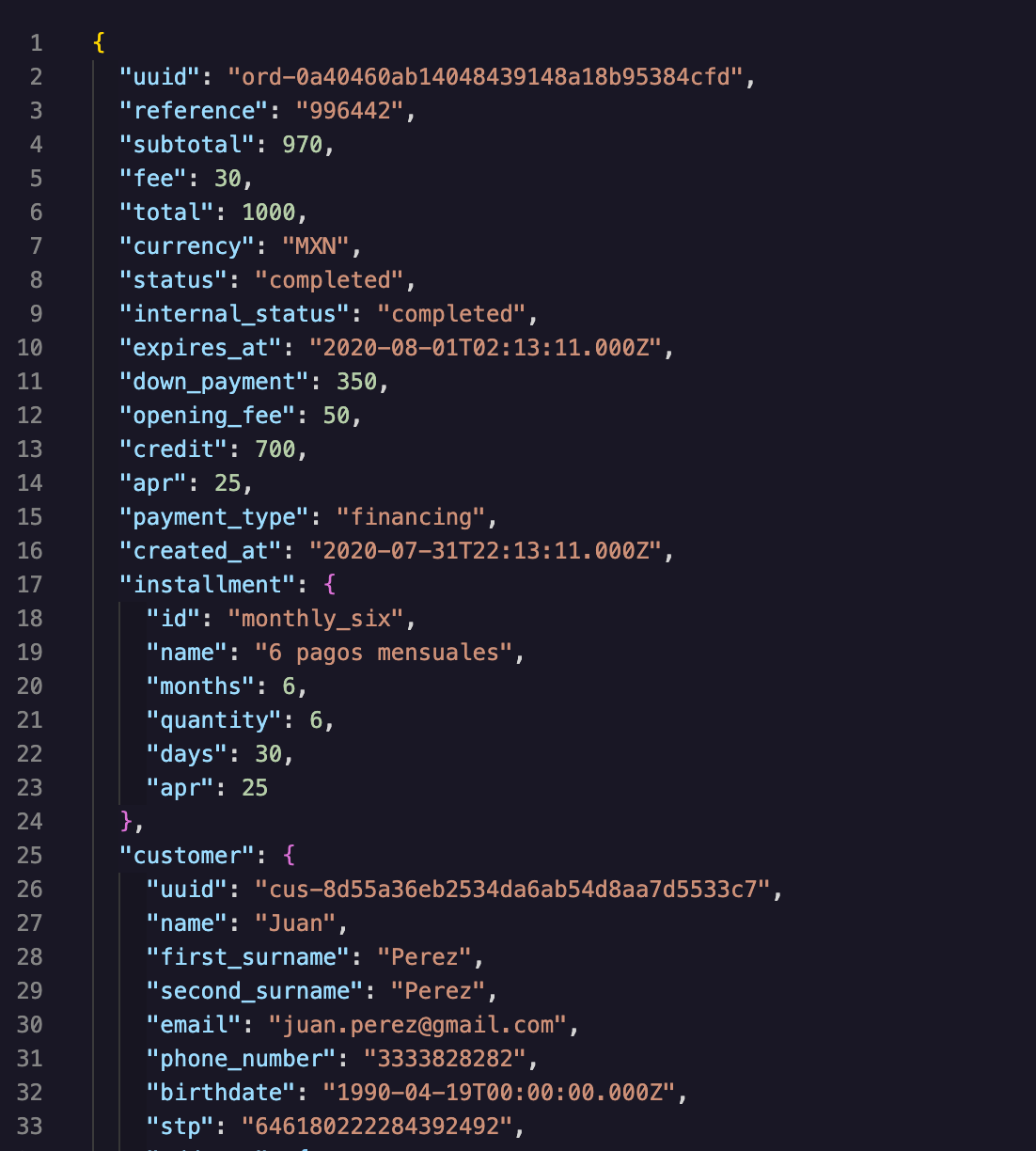 Try our demo
Click Pay in our demo store and experience our checkout process
The demo store won't charge any real money nor perform any credit score check. Its purpose is illustrative only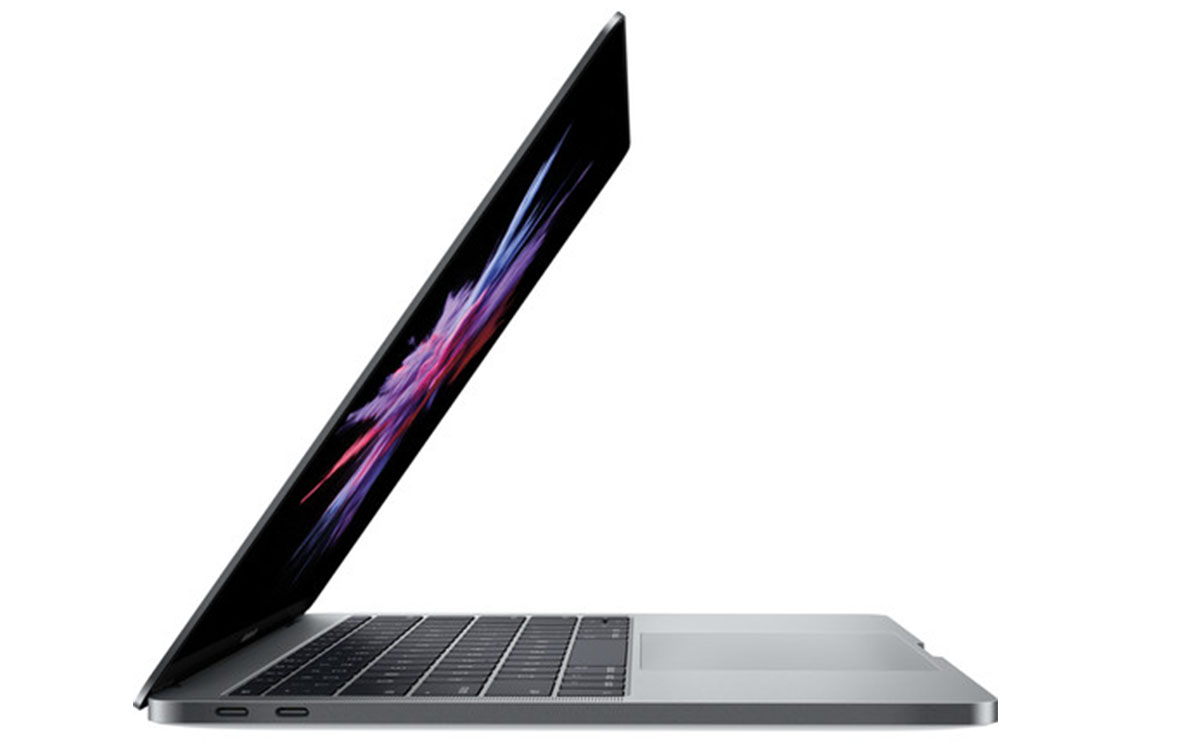 Pay in 4 interest free installments
Pay in 4 interest free installments


Are you ready?
Create an account and start accepting payments with Kredito